- ACHTUNG: Diese Seite beinhaltet 29 Bilder. Es kann eine Weile dauern bis sich die Seite aufgebaut hat! -

- ATTENTION: Thise site is showing 29 images. It might need some time to load the site! -

---
Das Wappen von Nordrhein-Westfalen


The coats of arms of North-Rhine-Westphalia
---
ARMINIUS (Hermann der Cherusker)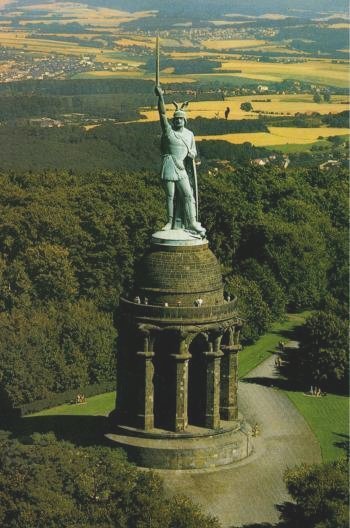 ARMINIUS (the hero of the battle in 9 after Christ)

---
Die Exsternsteine bei Detmold. Ein alter germanischer, mystischer Ort.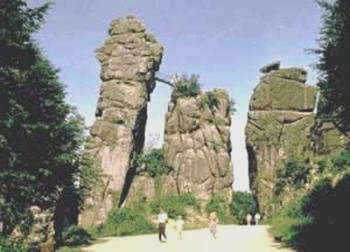 The Exsternstones next to Detmold. An old germanic, mystical place.

---
Familienwappen ca. 1400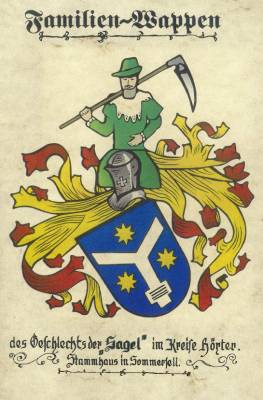 Familycrest ca. 1400

---
Familienwappen 1654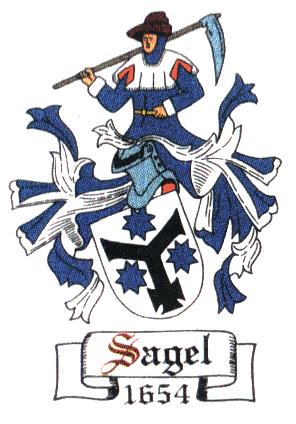 Familycrest in 1654

---
Familienwappen aus dem Jahr? (Nur der Kopf differenziert!)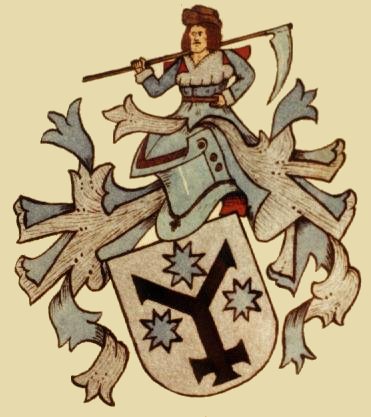 Familycrest out of the year ? (Only the head differs!)

---
Kirche in Sommersell (Auch Ihre Vorfahren waren hier !)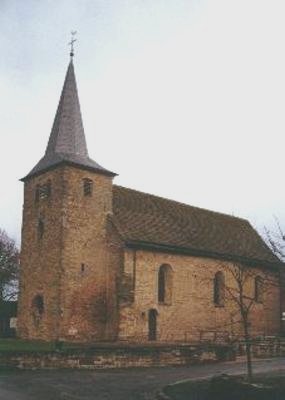 Church in Sommersell (Also your forfathers have been here!)
WEBSITE OF SOMMERSELL:
KLICK HIER / CLICK HERE

---
Somersell


Since 1288 the Sagels are living here!
Seit 1288 leben die Sagels hier!
---
| | | |
| --- | --- | --- |
| >>> | Sagel's Hof in Somersell | <<< |
| | | |
| >>> | Sagel's farm in Somersell | <<< |
---
Hier stammen alle Sagels der Welt ursprünglich her: Sommersell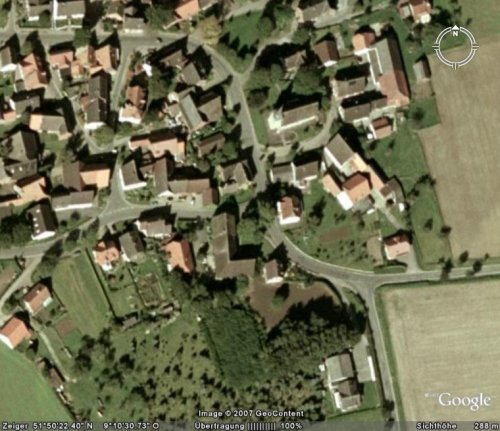 The ORIGIN-Place where all the Sagels in the world are from: Sommersell

---
Erklärungen: Wo ist was?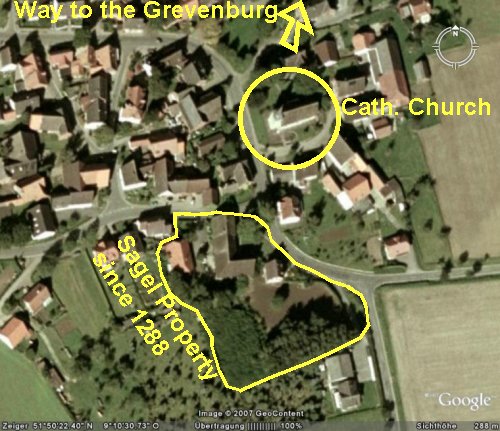 Explainations: Where is what?

---
Das URSPRUNGSHAUS aller Sagels! (Es wurde allerdings 1872 wieder aufgebaut, da es zuvor durch einen Brand zersteuert wurde!)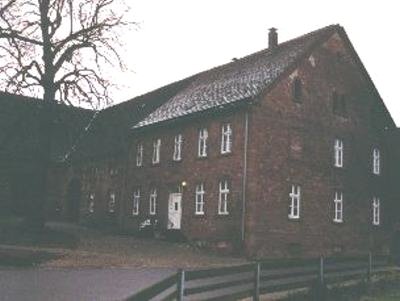 The ORIGIN-House of all the Sagels in the world! (But: It has been reconstructed in 1872, because it was totaly damaged by fire in the time before!)

---
Zeichnug des alten Tores vom Hof aus 1821
Text= MIT GOTTES GNAD UND SEINEN SEGEN : WURDE DIESES HAUS GESETZT : WIR BITTEN HERR, ERHALTE SEGEN : FEUERSBRUENSTE UNVERLETZT : BEWOHNE DU AUCH DIESES HAUS : BESCHUETZE DEINE KINDER : TREIB ALLES UNGLUECK STETS DARAUS : ZWIETRACHT UND NEID NICHT MINDER : SIMON KOEHNE UND ANNA MARIA HECKER (geb. SAGEL) ANNO 1821, den 14TEN JUNY
Das Haus brannte in den späten 1860er Jahren nieder!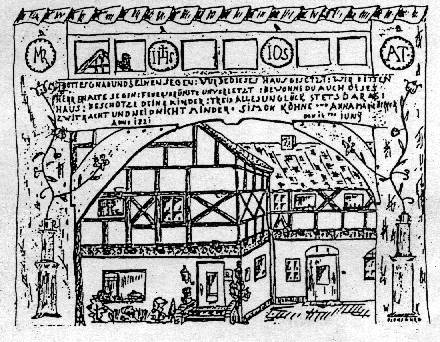 Drawing of the old courts gate out of 1821
Text= WITH GODS GRACE AND HIS BLESSING : THIS HOUSE WAS DIGNIFIED : WE PLEASE YOU LORD, SAFE THE BLESS : FIRECATCHES INVULNERABLE : PLEASE LIVE ALSO IN THIS HOUSE : SAFE YOUR KIDS : DRIVE ALL THE MISFORTUNE OUT OF THE HOUSE : DISUNION AND ENVY AS WELL : SIMON KOEHNE AND ANNA MARIA HECKE (born as SAGEL) ANNO 1821, the 14th of JUNE
The house burnded down in the late 1860s!
---
- Der STAMMHOF -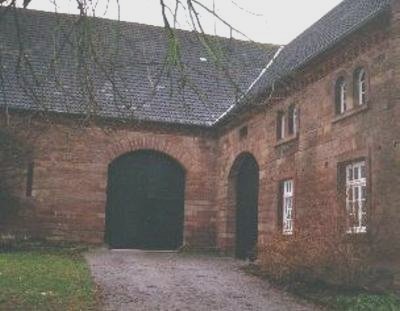 - The ORIGIN-COURT / The farm -

---
Der alte Hof - wahrscheinlich auch 1821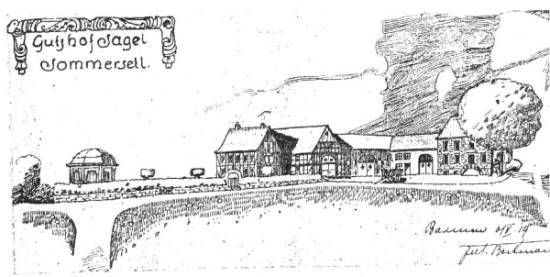 The old court - might be at 1821 as well

---
- Gesamtansicht des Hofes -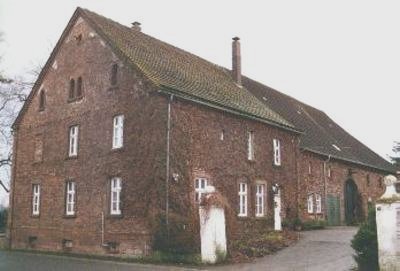 - Roundview of the motherhouse -

---
- Sagel´s Hof in Sommersell -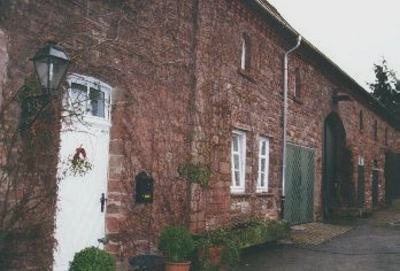 - The Sagel - farm in Sommersell -

---
---
- Der alte Original-Familienstammbaum seit 1659 -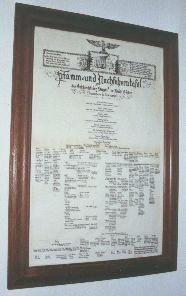 - The old origin familytree since 1659 -

---
- Detail mit Hausspruch -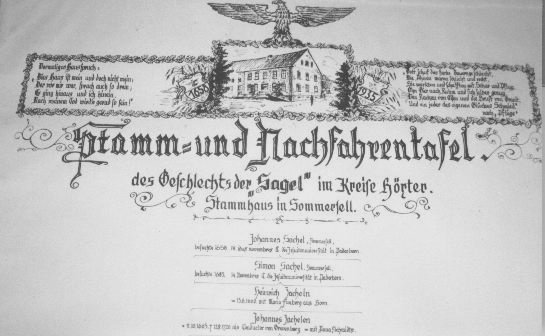 - Detail with homeslogan -

---
-Gut Donhausen, Bad Driburg, eine weitere Heimat der alten Sagels!-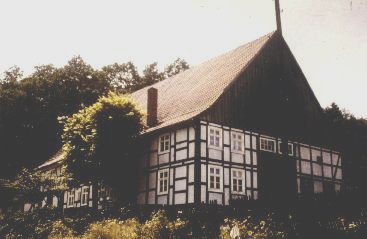 - Gut Donhausen, Bad Driburg, another home of the old Sagels!-

---
- Der Raulfs Hof in Oeventrop, Ost-Westfalen, noch eine Heimat! -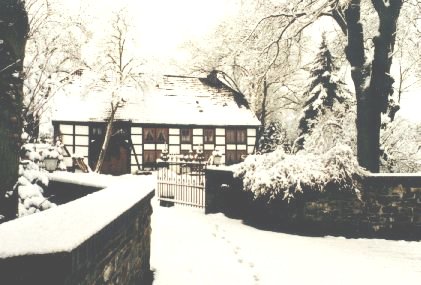 - The Raulfs-Court in Oeventrop, Eastern-Westphalia, one more home! -

---
- Das Sagel-Lödige-Haus in Lügde, Ost-Westfalen, Vorderstrasse 27 -
- 1869 - 1986 in Sagels Händen -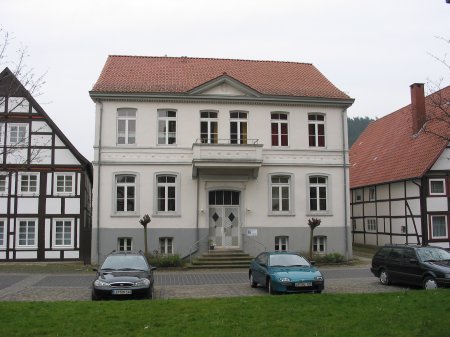 - The Sagel-Lödige-Building in Lügde, Eastern-Westphalia, Vorderstreet 27 -
- 1869 - 1986 in Sagels hands -

---
- Das katholische Kloster Corvey. Auch einige Sagels widmeten hier ihre Zeit dem Glauben -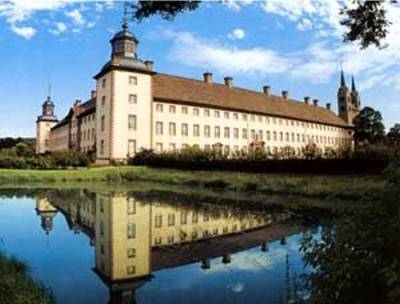 - The Catholic monastery Corvey. Also some Sagels spent there time here to follow theyr believing. -

---
- "HOTEL HAUS SAGEL" in Marsberg bei Brakel -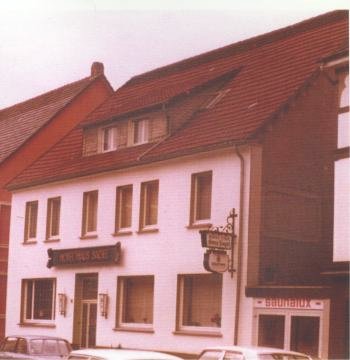 - "HOTEL HOUSE SAGEL" in Marsberg near by Brakel -

---
- "Gasthaus zum Strohkrug" in Bilshausen - Eine weitere "Sagel-Kneipe" -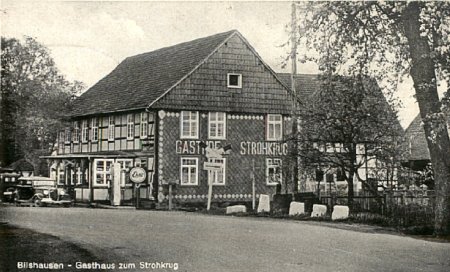 - "Guesthouse to the Strawpitcher" in Bilshausen - Another "Sagel-Pub" -

---